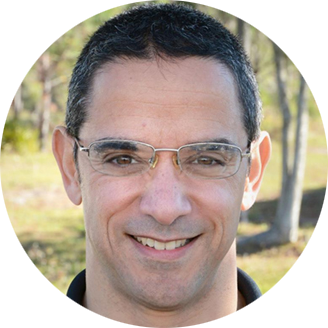 Michael Echevarria
Owner Fitness by Example LLC, a personal fitness training company.
As a certified personal trainer and a specialist in fitness for older adults, I have personally trained clients from ages 12 to 90 years young. I enjoy working with clients of all ages and have numerous testimonials from satisfied clients. I have been involved in the fitness arena for close to 40 years. I began lifting back in 1978 and first competed in powerlifting in 1981. I was a three time Air Force powerlifting champion, 1984-86. I began training for bodybuilding in 1996 and this is where I began to understand what it took to lose body fat especially stubborn body fat. In 2001 I decided to become a certified fitness trainer. My passion in life is to empower people, like you, with the truth, in the area of physical fitness.
Whatever your particular fitness needs, wants or desires are, my focus here at Fitness by Example is to help you accomplish them. My focus is your focus. My mission is to educate, motivate and empower you to a life of lasting fitness, through encouraging, stimulating, challenging training sessions and self-awareness techniques.
Are you ready to:
Take Control of Your Life

Increase Self-Esteem

Have More Confidence

Live Healthier

Get Motivated

Improve Performance
Do you want to learn how to:
Lose weight and keep it off

Make sure that weight is fat, not muscle

Speed up your metabolism and keep it revved up

Eat more and not less

Never have to diet again

Increase muscle mass and strength

Push back the hands of time
Would you like to:
Lower your blood pressure

Lower your cholesterol

Lower cholesterol/HDL ratio

Increase bone density
Our job is to help you reach your fitness goals, whatever they may be and to teach you how to enjoy and maintain your fitness level. Through trust and time we want to build a relationship that will last a lifetime. This program is based on mutual respect, trust and giving you the client what you want most… guaranteed results! This website is loaded with information you can use to help yourself get into shape, we hope that these articles will help you reach your fitness goals. If you want or need a personal trainer to help you with your training program please contact us at 407-529-4512 we would love to help you achieve your fitness dreams. CONTACT ME NOW
Don't Be Shy. Get In Touch.
Start a life of lasting fitness, just fill in the information below and someone will contact you to schedule your free consultation.